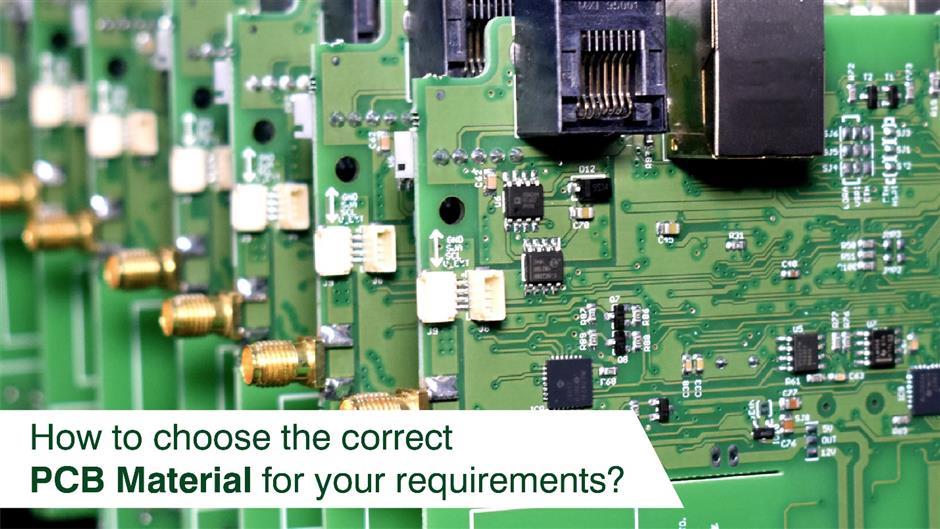 How to choose the correct one for your requirements?
Selecting the Right Material
While there are different kinds of PCB materials available in the market and some of them are mentioned in the earlier blog, you might get confused about choosing the right one for you. But you need to keep in mind that the different PCB materials are unique in their own way and all of them specialize in a different kind of usage. FR4 material is the most simple and ideal for usage in simple household devices like circuit boards, washers, and switches. The standard FR4multilayer circuit processes can use for the manufacture of circuits based soft-type RO4350B laminates. Multilayer constructions can be formed by combining the high-frequency circuit materials with standard FR-4 materials. The RO4003C can be the most preferred choice to be used in defense, aerospace and RF applications. If you are planning to work with something that is resistant to both hot and cold solvent, then you must go for RT5880
It's a smart thought to comprehend the qualifications between standard FR-4 boards and metal centerboards. Which you pick will rely upon the requests of the applications for which you will utilize your printed circuit boards. So, what are the different points of pros and cons of FR4 sheets versus MCPCB? On the off chance that you need to utilize that sort of use where warm is an issue, as LEC lighting, at that point, you need to maintain a strategic distance from the utilization of FR4 boards towards metal center PCBs, which can increasingly appropriate for abundance warm far from problem areas.
The best choice for GPS antennas and automotive radars is RT3003 as it provides the perfect quality to be used in these devices. When it comes to the up gradation of mobile infrastructures there can be no better choice than RO4534 material. The most suitable choice and widely used material that you should look for in case of the commercial airline industry are RO6002. When it comes to military radar operations, you should always go for none other than ITERA-MT-3.38 material for the ultimate performance.
Thus, to conclude we can say that the above PCB materials are extremely important in today's era and can go a long way in redefining our present technological advancement.